Laundry and Ironing Services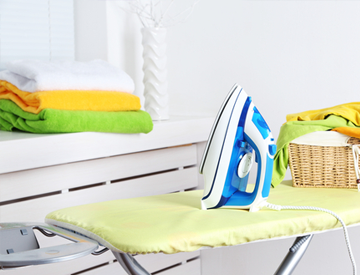 Doing laundries is an exhausting job. Most people don't wash their garments on a daily basis. They keep the entire washing for the weekends. During weekends, rather than relaxing with their family and leisure activities, they will have to do the laundries. Amateur laundry might ruin your apparel. As people tend to put the entire clothes together in the washing machine, sometime the color will bleed from the fabrics or color fades.
Offer Maids is here to solve all your laundry problems. We help to save time and give proper hygiene to your clothes. We are the finest and professional laundry and ironing services in Qatar. Our team of professionals will handle the entire laundry and ironing services with utmost perfection.
Professional Laundry Services
Offer Maid never compromises on the quality of laundry and ironing services. We transform your dirty laundries into neatly piled, dry cleaned and ironed clothes that are ready to use. Our laundry and ironing services are the finest cleaning services in Qatar. Our dedicated team will handle clothes of all types and fabric with utmost care. We only use cloth-friendly chemicals to remove stains. Our team of professionals will arrive at your home at your desired schedule.
Reliable Maids
Our maids are given special training to handle laundry and ironing services. They are reliable and trustworthy. They have exceptional knowledge in ways of washing a particular material. They will wash your clothes according to the fabric types. Maids at Offer Maids have a great understanding and knowledge of different types of fabric, texture, how to wash those clothes etc. They are expert at cleaning stains from dresses, curtains, bed sheets and more.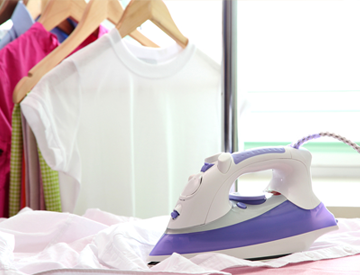 Finest Ironing Services
Offer maids provide the finest ironing services after laundry in Qatar. A well pressed and ironed cloth makes an impression on others. Our maids at Offer Maids will do the ironing with perfection and keeps you away from the mundane task of folding clothes.
The advantage of Availing Laundry & Ironing Services in Qatar
Laundry and Ironing services in Qatar gives a lot of spare time to spend time with your family. You no longer need to worry about doing the laundries. You will get your clothes washed properly without damaging your delicate fabric. After laundry, we dry clean your clothes and iron your clothes. It will help you to save a lot of time, save money and provide fresh clothes.