Window Cleaning Services in Qatar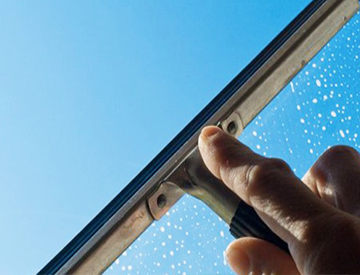 A building is incomplete without beautiful windows. Whether it is home or office, windows add beauty to the building. Windows are like the mirror which shows the inner beauty of your home or office. So it is very important to take care of the beautiful windows.
However, most of the times windows are overlooked when it comes to cleaning. You might have tried cleaning windows at your place, but you might have noticed that your windows are still not clean perfectly. The amateur cleaning will leave streaks in the windows. That's why Offer Maids provides the professional window cleaning services for our customers.
Professional Window Cleaners in Qatar
What makes a professional window cleaner different from amateur cleaners? Professional cleaners are specially trained for cleaning windows with perfection. They can handle all types of windows with utmost care. They will help to clean all windows of any dimension and size. Our professional window cleaners will clean your windows and remove the streaks from the windows.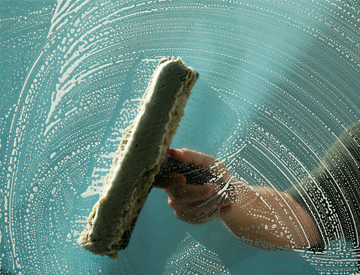 Amateur Window cleaning is not safe as more accidents occur while cleaning the windows at great heights. Professional window cleaners are trained professionals and take all safety precautions while cleaning windows of huge buildings. Professional window cleaning services are more reliable and safer than amateur window cleaning services. Therefore, hiring a professional window cleaner is better than amateur cleaning.
Professional and Residential Window Cleaning Services
At Offer maids, we provide professional window cleaning services as well as residential window cleaning services. We help you to remove the fingerprints, streaks, and dirt from your house windows.
Our team of experts can clean the windows at hard to reach surfaces. Our team can very well clean the window of huge office buildings. We will clean your windows and give the best finishing touch.
Our team provides a safe window cleaning services. We are specially trained to do the window cleaning from any heights with safety precautions. Whether it is office or home, our window cleaners will remove the spots and streaks and bring the old shine back to your windows.