All of us are going through a tough plight. A global epidemic that has affected more than 157 countries including middle east countries, from one person to another, the virus is spreading at the drop of a hat. Now it's time to stop panicking and fight against this widespread outbreak.
Let's adopt some health habits to fight against the quick spreading contagion Coronavirus or COVID-19.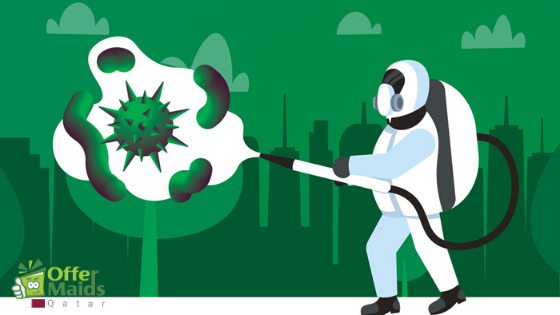 A nutritious balanced diet can boost your immune system
A nutritious and well balanced diet can boost your immunity, and helps your body to survive any kind of sickness. Include Vitamin C enriched citrus fruits like oranges in your food which helps to improve immunity against cold. Including red bell peppers, broccoli, ginger and garlic can boost your immune system to fight coronavirus. The effect of coronavirus varies from person to person depending on their health conditions. If your immunity system is strong, there is a high chance the coronavirus develops only a mild sickness.  Not even from coronavirus, a well balanced diet can help you fight all types of diseases.
Staying away from crowds is a wise choice you should avoid during this virus outbreak.  There are people who walk around you who may be affected by the virus and they unknowingly carry and spread the virus. Unlike other diseases, a person who is affected by coronavirus may develop symptoms after a certain period once it enters the body. They may not know that they were affected and the risk factor here is unintentionally they can spread the disease to others, which can spread to others like a nuclear chain reaction. Staying indoors or opting for work from home option is a better way to protect yourself from getting affected by the virus. 
Sleep is the best medicine to fight against cold and other infections related to cold. We know that sleep plays a vital role in building our immune systems strong. When we sleep, our immune system improves and makes them fight against viruses that try to attack our immunity system. Sleep boosts the t cells production which are helpful in developing thymus gland and improves immunity in our body. Sleep is also helpful in producing cytokine which counteracts against various infections in the body. Thus a good sleep refreshes our soul, mind and body along with a lot of health benefits. 
The scary thing is that coronavirus can spread between people who are in close contact, even a distance less than 6 feet is dangerous. It is possible to spread COVID-19 by touching a surface with coronavirus in it. It can be anything including our hand. The lifespan of a virus may differ on various surfaces and it can vary from certain hours to few days. Giving handshakes has now become an unhealthy gesture, as viruses can spread from one person to another by means of handshakes. Respectfully decline handshakes and instead you can wave the person, make a peace sign, show a namaste sign rather than giving a handshake.
Wash your hands frequently
Wash your hands frequently in the right way to stop viruses from spreading from one surface to another. Washing your hands with soap kills viruses. When you touch your mouth, eyes or nose with an unwashed hand, the virus enters your mouth or nose from your hand. So to avoid this, wash your hands the proper way, at least for 20 to 30 seconds using a soap or a sanitiser with alcohol in it. Wash your nails, palms, between your fingers, your fingers, tips, back of your hand and your wrists. Frequent washing of your hands prevents viruses from spreading from your hands to other surfaces.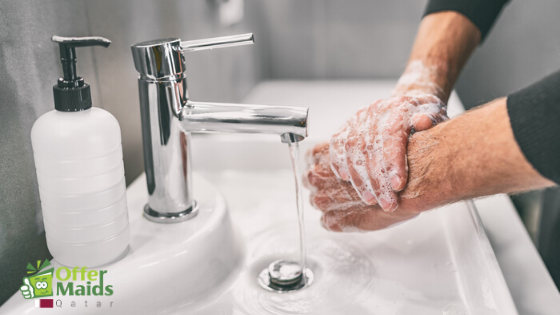 Adopt hygienic habits like covering your nose and mouth using masks when you are going out in public. You can use hand gloves or other medical disposables when you are going to hospitals. You have to use a tissue to cover your nose and mouth whenever you are sneezing or coughing. Make sure that you dispose of them properly to prevent others from getting the disease. Monitor your temperature changes daily. When using public toilets or using public transport facilities, make yourself equipped with santizor to clean your hands everytime you touch a strange surface. Sharing is caring but, during an epidemic season sharing is spreading. So avoid sharing personal belongings to prevent the spread of viruses.
Practice social distancing
Social distancing aims at drawing crowds by cancelling events and public gatherings to avoid spreading malady.  It is recommended to cancel festivals, events and other functions or cut down the number of guests as a precaution to avoid the spread of coronavirus. People who are at a higher risk of catching coronavirus or with symptoms present are recommended a self quarantine by the heath experts. According to the World Health Organization, a person should maintain at least 3 feet distance from a person showing signs of sickness. The goal of social distancing is to stop virus transmission through different mediums, thus reducing the spread of virus like a chain reaction.
Rely on hourly maids in Qatar
Deep cleaning your home and workplace is highly recommended to make it germ free. You need to disinfect your home and office as an untidy environment speeds up the spread of epidemics. You can rely on professional home cleaners in Qatar as they are highly skilled and trained in deep cleaning your house and workplace.
Offer maids house cleaning Qatar provides the best hourly maids in Qatar for house cleaning services Qatar and office cleaning in Qatar. Our services include house cleaning, window cleaning, kitchen cleaning, laundry and ironing, office cleaning, party helping and pet care services. We provide expert hourly maids in Qatar to provide you the most flexible cleaning experience in your home and office.