Everyone is looking for a maid who is hardworking, trustworthy, efficient, etc. these are certain qualities that all are searching for. We do not appreciate hiring a maid who is lazy and whose work is not apt. If you are looking for the maid services in Qatar where you are looking for the maids with professional and high quality service then you can choose Offer Maids the top cleaning company in Qatar  which provides maid services with highly professional and experienced maids.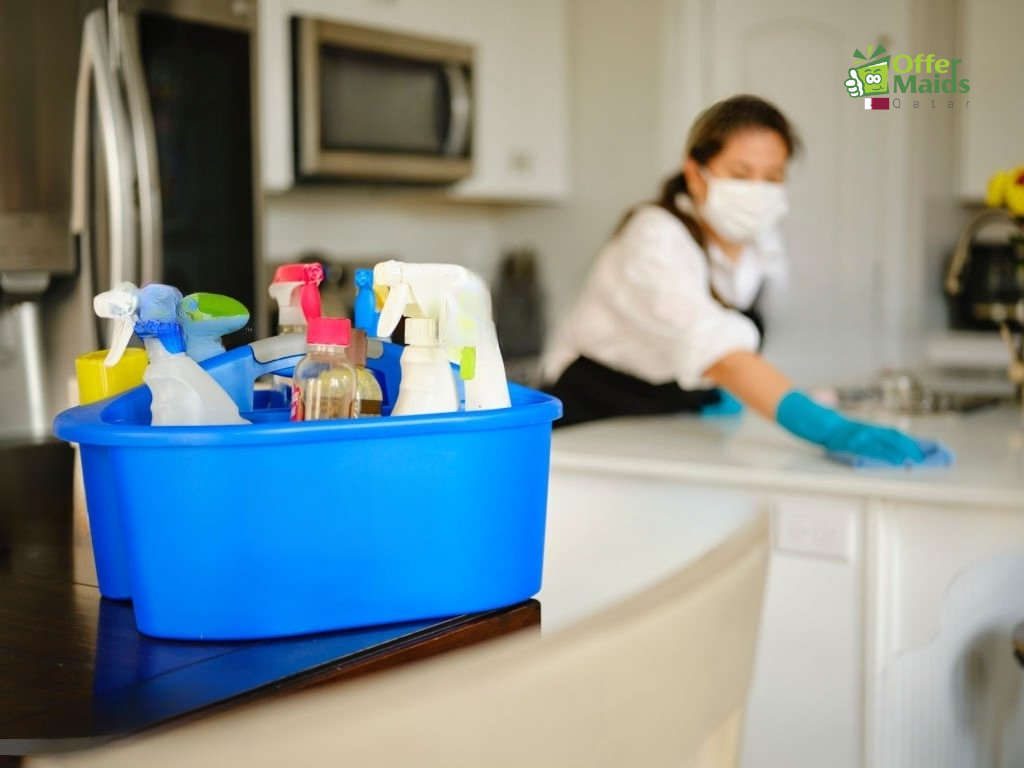 Listed below are traits that you must look for in while hiring maid services in Qatar
Hardworking:
You doesnt want someone that you hire to be lazy. You always need the one who is perfect and takes care of every detail while doing the work. Hardworking maids can do the work efficiently and all above that they can do more work within the time. A hard working maid will not wait for someone to push her to do the job or just waste the time without delivering a satisfactory result. Along with hard work they know how to carefully handle the belongings of the house. Apart from that they know what should be cleaned first so that they can complete the work on time. And you can find such maids from Offer Maids Qatar.
Responsibility:
Ensure that your maid feels obligated to complete the tasks you assign her. Spending time watching television or gossiping with others should not be allowed to distract her from her duties. She must be responsible and must complete the work without wasting the time. It is very important to check how apt the maid is before hiring them. And you can make sure about them by hiring from a reputed maid agency in Qatar so, you don't have to think twice as if you are hiring from a well known cleaning company that provides maid services in Qatar.
Attention to detail:
One of the best traits that must have in a professional maid is the attention to detail. The responsible maid will know to clean every nook and corner of the house. You don't have to tell them where the dirt is as they already know and have the technique to clean every corner of the house. Well, you can get such experienced and highly trained maids from OfferMaids Qatar.
Trustworthiness:
A maid must, first and foremost, be trustworthy. One of the first qualities someone will seek for in a maid is honesty because a maid is working in people's private spaces in their homes. They need assurance that their house is in capable hands. Many people want a maid who they know they can trust since they are concerned about maids taking their personal items. Our maids are not only trustworthy but also responsible, who take care of every customer's belongings so that not a single thing is damaged.
Communication:
Having good communication is essential for any maid. It's important that you are able to understand what's expected of you and what the task is. Actively listen to their requests and confirm you know what they're asking. On the other hand, you need to feel comfortable asking questions if you are unsure of something. It's essential to have great communication in person and to communicate if you're running late or if something comes up.
Contact Offer Maids Qatar if you are looking for well experienced and organized maids who will make your house clean and shiner than ever before.