Qatar is one of the most developed nations in the world, known for its luxurious lifestyle. If you're living in a place like Qatar and planning to host events such as your birthday party, wedding, corporate gathering, or any other special occasion in a grand manner, you'll have a long list of tasks to tackle. This is where party helpers in Qatar can come to the rescue. In this blog post, we will explore why you need a party helper in Qatar for your upcoming event, with a focus on the essential services they provide, including party cleaning services in Qatar.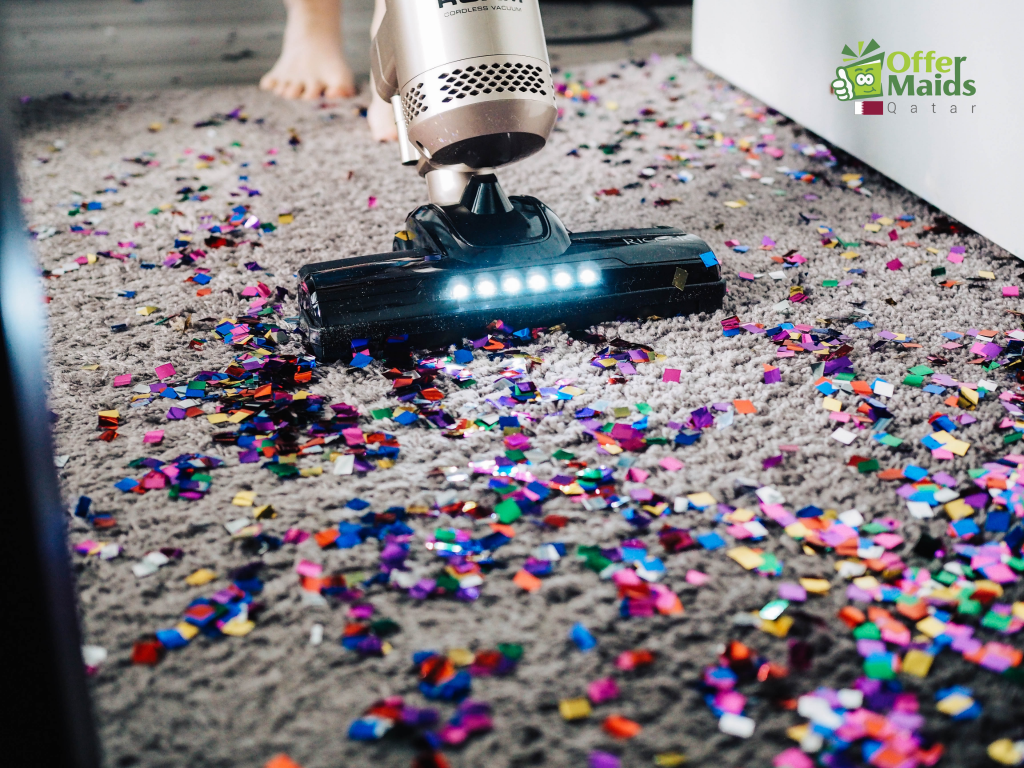 The Need for Party Helpers: Making Challenging Situations Easy
Party helpers in Qatar are the backbone of any event. Hosting an event can be both challenging and exciting, from preparing the guest list to coordinating with vendors and other stakeholders, and creating the perfect ambience for the occasion. With numerous tasks to complete, there's no shortage of responsibilities. This is where party helpers step in as your trusted event-planning partners. Let's explore some of the key reasons why you need their assistance.
Planning the event:
Party helpers in Qatar ensure that your events run smoothly from start to finish. They can assist you in various ways, such as preparing the guest list, welcoming guests with a smile, serving food and beverages, replenishing food supplies, packing gifts, and ensuring that your guests feel warmth in every possible way. They even accompany you as you escort guests back to their cars after the event, making your event a hit in every possible way.
Saves a lot of time:
When you host an event in Qatar with the assistance of event helpers, you can focus on the most important aspects, requiring minimal effort throughout the entire event. You can connect with your guests and truly enjoy the occasion.
Seeking the assistance of party helpers helps you reduce stress in every possible way. With a party helper by your side, you can relax and trust that everything will be taken care of, enabling you to enjoy the event stress-free.
Only opt for the services that you need (Customization)
Party helper services in Qatar offer customized services based on your specific requirements. They work in alignment with your vision for the event, whether you are planning a small gathering or a large-scale event. With party helpers, everything is possible. In Qatar, these professionals are well-versed in organizing events that respect local customs and traditions, ensuring cultural sensitivity.
Party helpers as cleaners:
These professionals offer party cleaning services in Qatar, encompassing pre-event, during-event, and post-event cleaning. A vital component of any successful event is maintaining cleanliness and hygiene throughout the occasion to please your guests.
1. Party cleaners in Qatar ensure that your event space is thoroughly clean before your guests arrive. They clean, sanitize, and prepare the venue, making it inviting and ready for your celebration while ensuring a healthy environment.
2. Throughout your event, party cleaners discreetly maintain cleanliness, empty trash, and keep restrooms and common areas tidy, allowing your guests to fully enjoy the festivities. They also ensure that your guests are served food properly to avoid any complaints. Party cleaners help prevent potential health hazards, ensuring your guests' well-being.
3. After your event, the last thing you want to deal with is the mess left behind. Party cleaners efficiently clean the venue, removing all signs of the celebration, leaving you with a stress-free post-event experience and returning the premises to their normal state.
In general, party cleaners in Qatar play a significant role in upholding the culture and hospitality of any event, while also adhering to all the cultural norms and standards of cleanliness in Qatar.
Considering all these advantages, hiring party helpers is a must for your next event in Qatar. It is a worthwhile investment that will leave a positive impression on your guests.
Offermaids Qatar: Your ideal choice for party helpers.
We ensure that your guests have the best experience at the events we assist with as party helpers. Our party helpers in Qatar are among the best. From warmly greeting your guests to ensuring their comfort throughout the event, we strive for perfection in every aspect. If you're interested, please contact us, and we can discuss your needs further. For more information about our services, visit our website.
Also read : Traits of best house cleaning services in Qatar