Housekeeping Tips For Pet Owners By Best Pet Care Service Qatar
Pet care service Qatar about the best housekeeping tips for pet owners which can save hours of your cleaning time.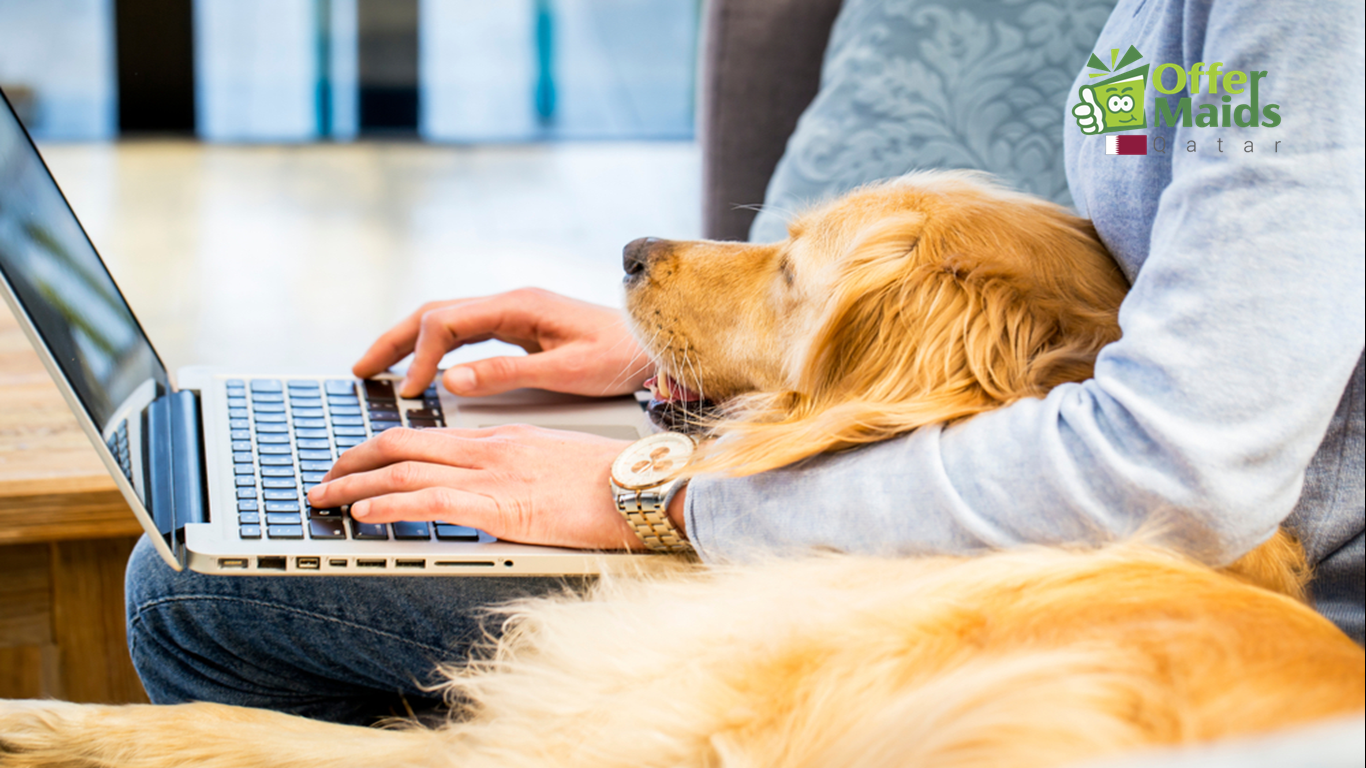 Bringing home a pet is a great deal. Not only for you, but the whole family is getting ready for a change. Most pets are routine-oriented and thus, your routine also changes. Pets like dogs require daily exercise, walks to maintain good health, and hence, their routine transforms it to be your routine too. For example, walking with your pet is beneficial for your pets as well as yourself. 
You also get chances to socialize with others. Enjoying playtime with your pets will allow you to engage in physical activities. Life with pets helps you gain both mental and physical health benefits – Improved mental health, positive mind, less cholesterol, and triglyceride levels, they can be your best health supplement. 
Here are the top 10 housekeeping tips from the best pet care service Qatar to make your housekeeping job easier.
 1. 

Choose a pet bed with removable covers

 A pet bed cover is always a must-have for every pet owner. They can help you with a lot of benefits. When your pup makes a mess or has an accident, you can swap out these and also a pet bed with covers double up the lifetime of your pet bed. If something happens to the pet covers, you can always get a replacement for it and you do not have to replace or buy the entire bed. These beds have 
Multiple choice of colors

Machine washable and dryer safe

Improved durability

Non-Allergic

Strong Zipper

Water-resistant

Lightweight
2. Wrap up electrical cords
Another major challenge every pet owner should face is hiding the electrical cords from your dogs or cats. You can keep the cords where your pets cannot access it. You can also hide them in your TV stands or behind furniture. 
Pet care service Qatar suggests using spiral cord wraps to protect the electrical cords from whetted teeth of your pets. These wraps protect insulated cords in any length by acting as a second barrier of shield and prevent your pets from chewing through the electrical cords, says best pet sitters from pet care service Qatar
3. Keep pet repellent on furniture to keep them fur-free
A pet owner is forced to constantly check for pet hairs on furniture and keep them clean always. Is there a way to get rid of pet fur from furniture? Pet care service Qatar has the best solution. Keeping pet repellent on furniture can make your pets stay back from the furniture. Pet repellents can be anything that your pet does not like. From simply keeping an aluminum sheet on your furniture to buying commercial pet repellents, you can do a lot of techniques to keep your pets away from the furniture. The crinkly sound of aluminum foil makes it not a pleasant place for pets. 
There are a lot of smells your pets don't be the font of – citrus, alcohol, vinegar, etc. Make a mild solution by adding water with lemon juice, vinegar, or some rubbing alcohol and spray it over surfaces where you do want to restrict your pets from accessing. Your homemade pet repellent is ready without using any chemicals or spending huge money.
4. Line cat litter tray 
You can use waste bags or plastic bags to line your cat's litter bag so your cleaning job is a breeze. If your cats have claws, then there may be a chance for the cats to scratch holes in the bag and thus, the litter can fall through these holes. Another method suggested by pet care service Qatar is to use litter of good quality and before putting litter inside, you can spray some cooking oil on the litter box or any non-stick spray so that the litter slides out easily whenever you want to remove the litter from the box.
5. 
Use a hair catcher at the shower
It is important to avoid your dog's hair from clogging in when you bathe your dog at home. Pet hair can easily clog down the drain and can become a plumbing issue. Check out these tips from pet care service Qatar to avoid clogging of pet hair. 
Regular brushing can help to reduce the sheds inside your home and while bathing. You can use a hair trap to protect your bathroom drain from human and pet hair. Sometimes fine pet hairs cannot be caught using these hair traps. In such cases, you can use a wet wipe over the drain in the bathtub and push the stopper on its place. Fill in the tub, bathe your dog, and when you drain, lay the wipe flat while pulling out the stopper. Thus, it collects all the hair from clogging inside.
6. Fight against foul odors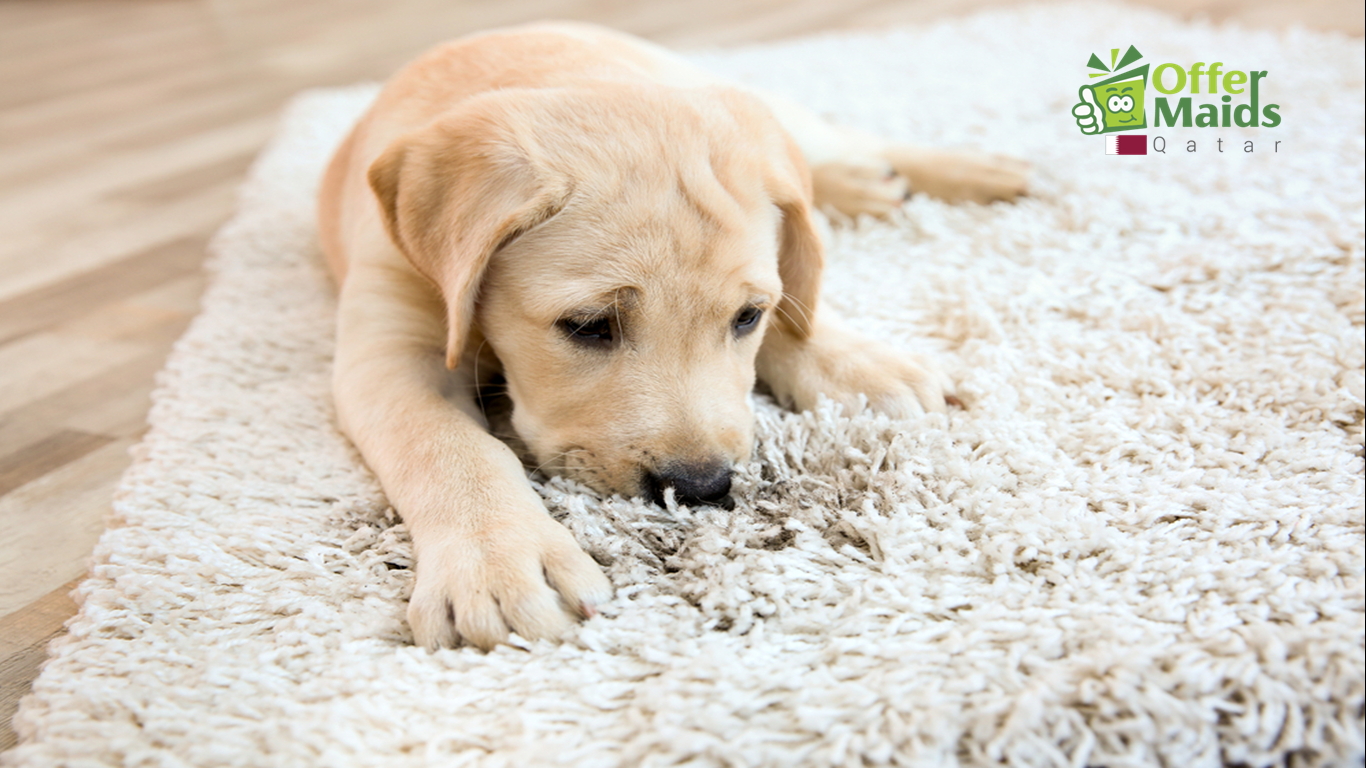 Foul odors can be everyone's enemy. Especially when you've got a pet at home you need to deal with it regularly. You can use some essential oil diffuser to treat the foul odors. Not every essential oil can be good for your pets. Tea tree oil, citrus oil, etc can be irritating to pets. Instead, you can use some lavender essential oil. Lavender is known for calming dogs. 
Another method by pet care service Qatar is to treat the odor originating areas with some baking soda. If your carpet is stained by your dog or cat pee, you can sprinkle some baking soda over the area and leave it overnight, so that it will absorb all the foul smell and remove it by the next day morning. This will make foul odors go away. 
Want to know more carpet cleaning tips, then check out our previous blog about carpet cleaning How to clean water stains from your carpet as explained by the best home cleaners in Qatar.
White vinegar is also a good solution when it comes to pet urine cleaning and works against foul smell and stains.
Hire the best pet care service Qatar 
Offer Maids, the top pet care service Qatar, our well-trained pet care, and pet sitting experts look after your pets with utmost care. Apart from pet care service, Offer Maids is one of the leading maid company Qatar that guarantees to give you the best Maids Cleaning Services in Qatar to deliver all kinds of cleaning services in Qatar.