Everyone is excited and eagerly waiting for the New year. We are all happy to start a new year in our lives full of fun, expectation and happiness.  It's important to keep our house and surroundings clean and tidy. Cleaning should be the priority in every house and especially more attention should be delivered during the special occasion. The new year is a great time to do some deep cleaning at home. Once you're done, your home will feel refreshed and new.
If you are looking to get your cleaned in a very professional way then you can book the cleaning from the nest cleaning company in Qatar, OfferMaids which provides various cleaning services like house cleaning, office cleaning, kitchen cleaning, window cleaning, pet care and party helper.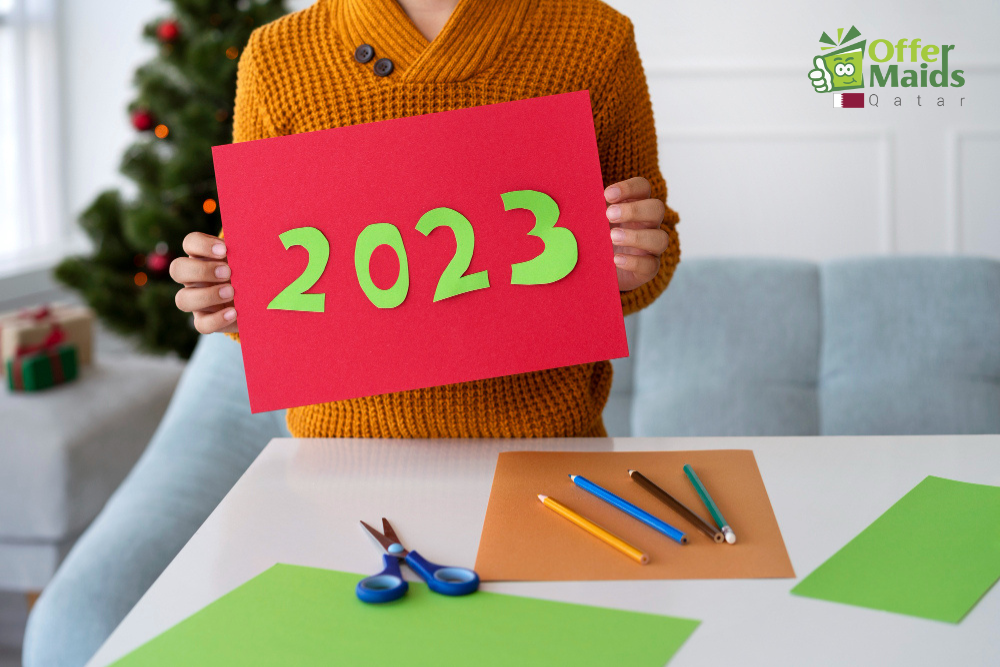 Some most important cleaning areas at your home that you need to pay attention to:
Kitchen:
The kitchen is considered the backbone of any home. It's not about the cooking but also about the hygiene environment. You should keep all your glassware, cutlery, crockery, etc. neat and shiny as you will be serving food and wine to your guests and it should be clean. Your oven should not have the food remaining, stains, or smell. Note that your oven is cool before cleaning. The fridge should be cleaned by removing all the outdated food and should create more space because it's a festive time and you need to store a lot of food items. 
Are you searching for the best kitchen cleaning service in Qatar? OfferMaids is there for you.
Washing Machine:
If you have the washing machine make sure all your dresses are washed and ironed well so that you may not start searching for your favorite dress at the festive time. If you damp your clothes together it will create an unpleasant smell in your house so it's better to wash your clothes.
OfferMaids provides the best laundry and ironing service in Qatar.
Bathroom:
Bathrooms are another most important place in your home as you will be judged easily for your cleanliness on the basis of this. Keep your bathroom clean and hygienic as it's the only place where the germs can spread easily and create unwanted sickness and you won't be able to enjoy the new year as you wished.
Living Room:
Living room is the place where you spend most of your time by watching TV, drinking coffee, etc. It's a place where you interact with your loved one where you welcome your guest. It's important to clean your living room as it contains various things like carpet, sofa, TV etc. The dust gets accumulated in the sofa and carpet easily which creates allergy to family members especially the kids who always play on the carpet. So you should vacuum clean every alternate day to maintain a clean environment in your room..
Checkout the 7 reasons why you should hire a house cleaning service in Qatar.
Window Cleaning:
Window is that part of the house where it is exposed to all kinds of dust, snow, rain, etc. Your house doesn't look clean until the windows are shiny and clean. It's our duty to ensure that all the parts of our house are clean and well maintained especially during the festive season. Sometimes there might be spots of water even if you clean the window at that time you might think to hire a professional window cleaning service in Qatar. 
You can contact OfferMaids for the cleaning service in Qatar.