Everybody has to do laundry at some point. There are some easy hacks that can make laundry day a breeze. Looking for a reliable laundry cleaning service? Look no further than our team of experts at our state-of-the-art facility. We use the latest machines and detergents to get your clothes clean and smelling fresh. We also offer a wide range of laundry and dry cleaning services to suit your needs. Whether you need a one-time service or a regular service, we're here to help. Contact us OfferMaids today to learn more about our laundry cleaning services in Qatar.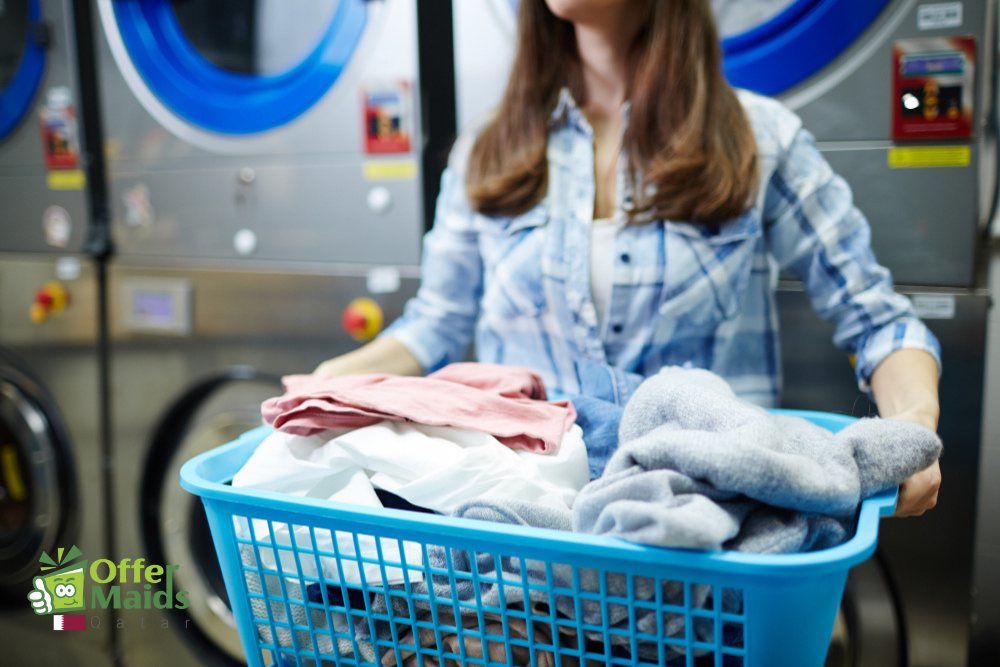 Listed below are some laundry cleaning hacks that you must follow:
One hack is to use vinegar in your laundry. Vinegar is a natural fabric softener and can also help to get rid of pesky stains. Just add a cup of vinegar along with your regular detergent to your washing machine
Another great laundry hack is to use baking soda. Baking soda is a natural deodorizer and can help to brighten your clothes. Just add a half cup of baking soda to your washing machine along with your regular detergent.
If you have a lot of laundry to do, try to break it up into smaller loads. This will help to make the process less challenging. And be sure to sort your laundry before you start washing. Sorting your laundry ahead of time will save you time and frustration in the long run.
Also read,  How to select the best maid agency in Qatar.
Deodorize the cloth with sun, if your clothes are stinking then the best solution is to put them under the sun as the UV rays from the sun is great for killing the germs and as a result you will get the brighter, stink free clothes within a few hours.
Avoid wrinkles by hanging the dirty clothes. If you throw your dirty clothes in a hamper then you are inviting the wrinkle. Dirty clothes . A separate place needs to be kept for hanging the dirty clothes until you take them for washing.
Using a towel for fast drying. In case you cannot wait for the entire drying cycle, you might want to grab a clean, white towel as a temporary solution. Dry your clothes faster by throwing it in with them. The quickest way to dry them is to put them in the sun.
If you forgot about your laundry in the washer, you can use ice to remove wrinkles. There's no way out of the wrinkled mess you've made. By using an ice cube from the freezer instead of ironing, you can save yourself some time. You can use it to create steam in the dryer if you put it in with your clothes. You can expect to see me later, wrinkles.
So next time laundry day rolls around, don't dread it. Just put these hacks to use and you'll be done in no time. Contact OfferMaids the leading cleaning company in Qatar to provide a professional laundry cleaning service.