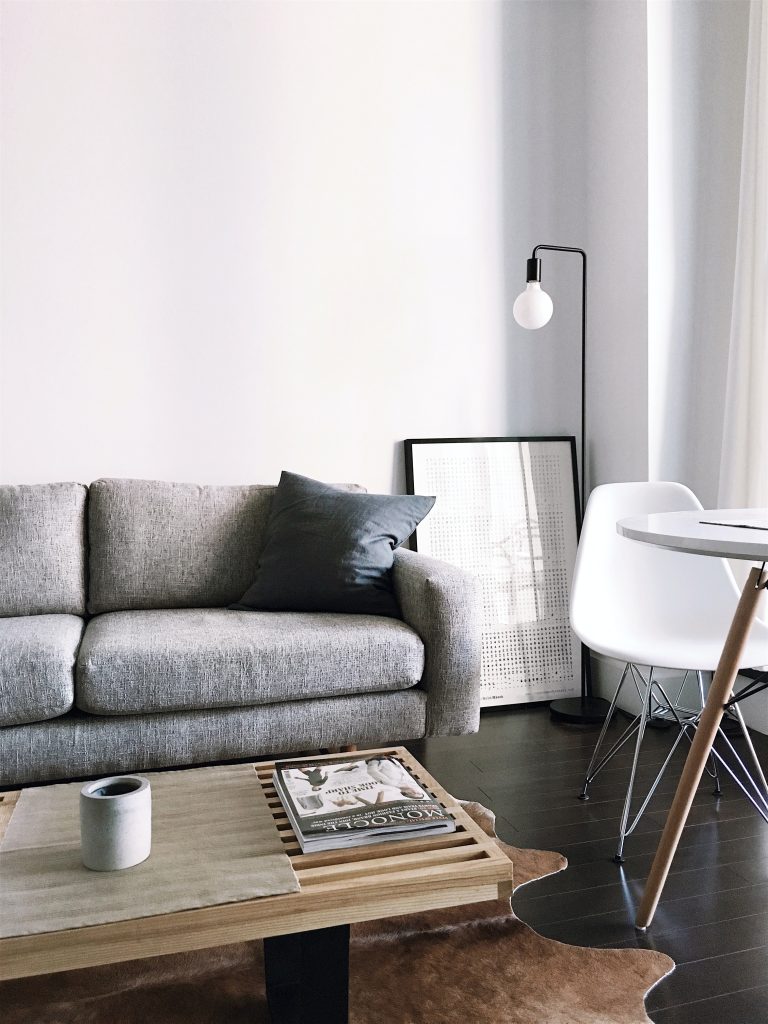 Spring is the best time of the year when everything comes back to life after a cold winter, and it's the best time to give your home a deep cleaning to remove all the dust and dirt that has accumulated there.
A deep cleaning will not only give you a clean environment but will also help to improve the air quality, which in turn will make your family healthier.
Hello readers! Welcome back to another blog from Offermaids Qatar. Today we will be discussing with you a very interesting topic: "tips for deep cleaning your home during springtime." So stick with us, because we are sure that you will definitely find some important points here.
Cleaning companies in Qatar like us always recommend that you follow this roadmap.
Create a Plan:
Before you start any cleaning work, it's better to create a plan to execute the task properly. It's better if we go around and check the current condition of our home and prepare a cleaning strategy for what needs to be done in order to improve it. and it's a good thing to add things on the basis of priority, like which area needs to be dealt with first.
It is good to include areas like baseboards, window sills, and areas behind our furniture and almirah because these are the areas that are often overlooked.
Declutter:
It is better to declutter your entire house before you start the cleaning process. Let us explain this for you. By doing this, it will be very easy to clean the house. All you have to do is go to each and every room in your house and get rid of unnecessary items that you no longer need.
First clean the ceiling
It is better to start your cleaning work from the top and then come to the bottom because when you start from the top, the dust won't land on the clean surface, and after you finish cleaning the top part, you can concentrate on the bottom.
It's better to wipe all the lampposts, tubelights, fans, vents, etc. and remove the cobwebs using a microfiber or any kind of tool designed for the same.
Try concentrating of walls and baseboards.
After the ceiling, move on to the walls and baseboards. It's better to use a damp microfiber cloth to wipe down the walls.
Give special attention to areas near lights, switches, and door handles, and try to remove all the dirt, like lizard stools, etc.
If there is any mild stain on the floor, try cleaning it using a mild solution and a brush. Last but not least, don't forget to wipe down the baseboards as there is a high chance for dust accumulation.
Give your house a new feel with the best window cleaning this spring.
The best of spring is the natural life that it brings to flowers and surroundings, and if we get a chance to view its real and pristine beauty from our house, then you should definitely have a clean house.
A clean window can let more natural light into your home and make it more comfortable.
It is best to use a window cleaner and squeegee to clean your windows inside and out. and make sure to wipe down window sills and frames as well. These days, a magnetic squeegee is used, which you can purchase online.
If you have blinds or curtains, it's advisable to clean them. For blinds, use a microfiber, and for curtains, follow the manufacturer's instructions for cleaning.
.
Carpets and upholstery can be made perfect with deep clean only
Spring is an ideal time for you to clean carpets and upholstery because there is a large amount of dirt that gets accumulated and can reduce the indoor air quality.
It's better to hire a professional cleaning service in Qatar for this, as they will be able to work through this in a much better way than amateurs.
Arrange your bedding properly
Wash your bedding, including sheets,pillow covers, and mattress, and then vacuum it. This will give your bedroom a proper feel. If you use a down comforter, then it's better to take it to a professional cleaning company in Qatar for deep cleaning. After that, arrange the clothes neatly in the almirah, and then organise your study tables and book shelf properly because everything should be proper in a neat and clean home.
Make your closet a properly organized this spring
Just refine your closet this spring with the necessary items and remove the unwanted ones. Try to give the unwanted items to people in need. This will help you organise things in a much better way.
Kitchen and Bathroom the two most important areas of the house
Kitchen and bathroom are the two most important areas that have to be dealt with properly because the kitchen is a place where we cook food, and if germs breed there it will affect our health, and the same goes with toilets.
It is better to sanitize them very often when you focus on the kitchen; it is better to sanitise countertops, sinks, and appliances; clean the stove and oven as they tend to accumulate grease and grime; and then clean the refrigerator once a week.
Clean the toilets once every three days with the best environmentally friendly lotion.
Why are we the best company to deep clean your home during this spring
We have been the best cleaning company in Qatar for the last 13+ years, and we will provide you with the best deep cleaning services. For us, the one thing that matters is the quality of the services that we provide.Let us be a part of your family this spring season.
If you are interested in deep cleaning your house in Qatar, then contact us. also check out our other services.
Please read office cleaning hacks offermaids Qatar