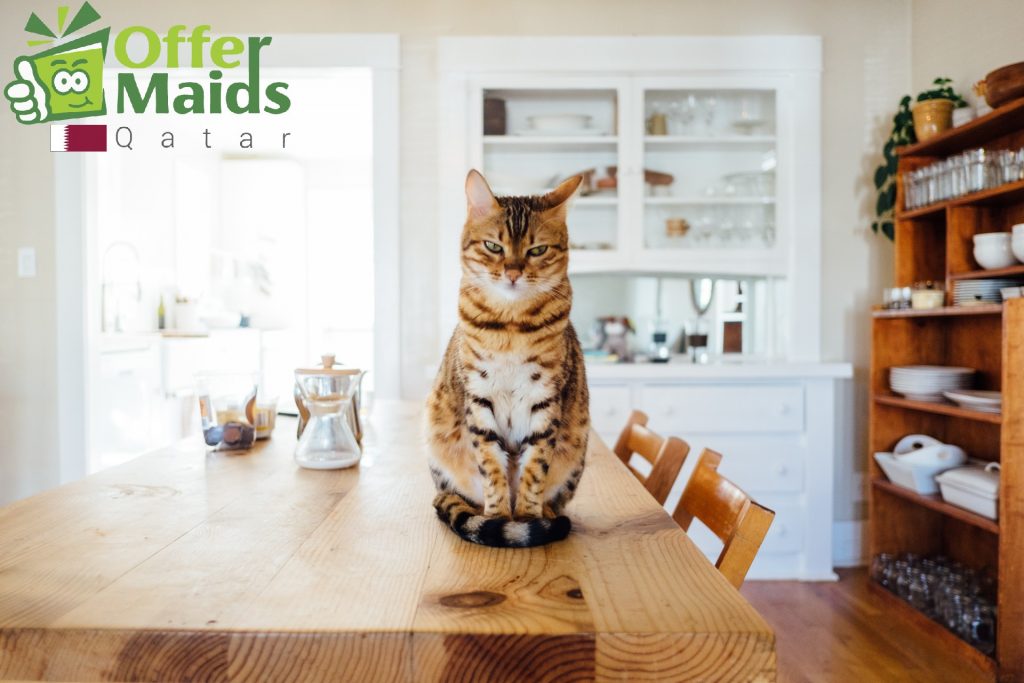 Having pets and kids in and around your home is fun. At the same time, managing both is very difficult. In other words, it is especially a treat to a hygienic home. Both the kids and pets would create a great mess in and around your home. On the other hand, if you leave it as it is, you are putting the lives of your loved ones in danger. The hair, odour and so on from the pets can cause allergies or other health-related problems to your family members especially to your kids. But cleaning your home with these naughty ones is not at all a simple task especially if you are working. One solution for this situation is hiring hourly maids. This would ease your task to a certain extent. There are many other ways you can clean your home with your kids and pets. Are you wondering how? Read further to get the answer.
How to Keep a Clean Home with Kids and Pets
Here are some tips to keep your home clean even if you have kids and pets. The tips include:
Dusts the indoor and outdoor Rugs
Floor mats or rugs become dirty very quickly especially if you have pets. They might urinate, poop or even their hair got stuck in the rugs. This might result in the spread of bad odours around your home. This might result in the growth of harmful germs and bacteria that may affect the health of your family members. So cleaning the rugs daily or on alternate days is very important for your loved ones. You can clean mats using vacuum cleaners every day or on alternate days and wash them once or twice a month with disinfectants. In addition, you should also replace the floor mats timely.
Clean and groom your pets
Like us, body cleaning is essential to pets as well. The body of the unclean pets might be the warehouse of bugs and other small organisms that turn out to be a threat to the health of your family. So cleaning them on a daily basis is essential for maintaining the health of your family members including your pet. You could easily find cleaning products for your pets from pet shops.
In addition, you should also groom your pets once in a week or twice according to the growth of the fur on your pets. These fallen fur would stick on your couches and other areas of your home may develop allergic reactions in your family members. Thus, grooming your pets is as important as cleaning them.
Don't leave the stains as it is
Not only pets, but your kids also make stains around your home. For instance, they might spill food on the floor while feeding them would leave the area dirty. You can locate similar stains on the floor, tables, countertops and so on . Don't leave them as it is. Clean such stain immediately before it gets. These stains not only leave dirty marks on the surface but also spread unpleasant odours inside your home, making people feel discomfort. In addition, the urine spills might cause sanitary harms along with pungent ordour. So cleans the spills immediately.
Give potty training to your kids and pets
Giving proper potty training to both your babies and pets is very important. Small babies are unaware where they have to poop or urinate, so as your pets. This made them do both even in your living room. Giving a proper potty training would automatically make them go to the toilet at the right time.
Hire cleaning assistance
Even if you try your best, you might not get enough time to invest in maintaining the proper cleanliness of your home. In this scenario, relying upon maid services is a suitable option for your lifestyle. They would clean your home on predetermined days and time with advanced equipment and products. They would help you to maintain cleanliness of your home.
An untidy or unhygienic home is a nest to numerous disease-causing bacteria and germs. Cleaning your home daily is the only solution to maintain a healthy environment of your home especially if you have kids and pets. The offermaids Qatar, one of the leading house cleaning companies in Qatar, have a set of experienced and trained professionals who can build a protective shield to protect your home from harmful disease-causing organisms.
If you are interested to know more about our services, contact us without any second thought. We will be there at your doorstep at any time.
read more: