When the guest list is huge, hosting the party is really tough. Do-it-yourself themes can help you avoid the bustle like buffet-style dinners, pre-made cocktails, and coolers stacked with drinks. Anything else you plan to incorporate that is self-serve is a good idea. But whatever might be the event you always need a helping hand for doing the work because a party to be organized properly requires a lot of work behind like food, decoration, flowers, etc. In order to enjoy the party to the fullest you truly require a helping hand and one such perfect service you can hire from OfferMaids, the best party helpers in Qatar. OfferMaids is the leading cleaning company in Qatar that has professional maids who are very keen towards cleaning and pays great attention towards detail.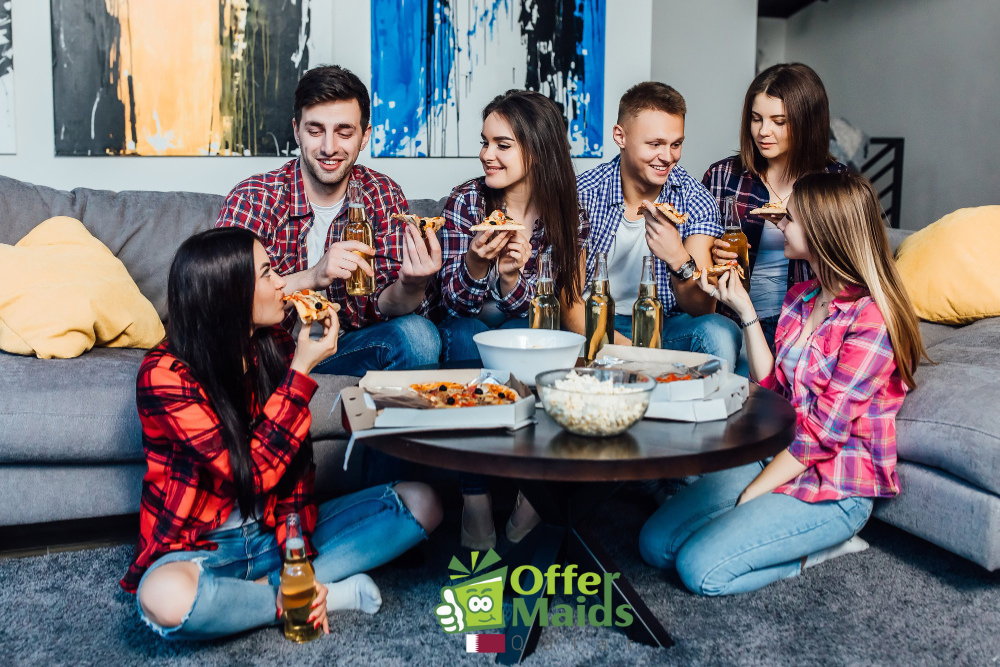 Listed are the benefits of hiring a party helpers in Qatar:
The hired party cleaner must be adaptive like doing various kinds of jobs like arranging tables , serving food to washing the dishes. As it is always a hectic job to throw a party because the thing is the arrangements. You need to make a lot of arrangements and if you get a perfect party cleaner who beyond cleaning also be the supporting hand. The best party helpers in Qatar you can get from OfferMaids
If you are planning a party and are wondering what to do with your hands, hiring a party helper is a great idea! Event helpers can help you with whatever you need at your party. They can bring your food to the table, help you set up, entertain your guests and help you clean up. The best part is that you don't have to do any of it yourself! By getting a helper you will eliminate some of the stress and can enjoy your party. Hosting a party is fun, but it can be very stressful. You might worry about how everything will come together and how you can get everything done that you want to. Thankfully, hiring a party helper will take some of the stress away!
Also, read How to select the best office cleaning company in Qatar.
You want to make sure your party goes off without a hitch. It's stressful enough to throw a party, so that stress shouldn't be compounded by not having the right people to help out! What to do to prepare for the party?The solution is to  hire a party helper! These people are great at partying and they love being around people! You don't have to worry about them getting things done – they're always ready and willing to lend a hand to party-goers. 
They're also great at cleaning up and throwing away trash. Making sure you don't have a mess left over after the party. That leaves you free to take care of the dishes and the rest of the clean-up. You can have fun and rest assured at the same time if you hire a party helper in Qatar.
It is time consuming and difficult to organize a party or event, and you don't get much time to socialize with your guests or family members. Hiring a party helper from an established company will reduce your stress level. They will handle everything from serving to decorations and other arrangements so you can enjoy the party. If you hire a professional party helper in Qatar, you will be able to accomplish this.
OfferMaids is the leading cleaning company in Qatar and where you can hire a party helper in Qatar. A professional cleaning service with expert maids apart from that the service is provided at an affordable rate.