We all need help from time to time. House cleaning is a lot of work for anyone, no matter how much time we devote to it. If you are in desperate need of help with your house cleaning chores then it is time to call in some professionals. This blog will look at the many benefits of using house cleaning services. One of the most important things to do is to hire clean house cleaners who have years of experience. This blog will provide you with the reasons why you should hire house cleaning services as well as a list of reasons why you should hire experienced house cleaners. There are several types of cleaning service providers available. Before hiring anyone, you should know what prompts you to choose them. The services they offer will determine their success rate. The most important factor that influences the choice is the charges. All the common types of cleaning services are discussed in this article. OfferMaids is one of the best cleaning companies in Qatar and provides the best house cleaning services in Qatar with well-experienced and professional maids who are well focused to clean every nook and corner.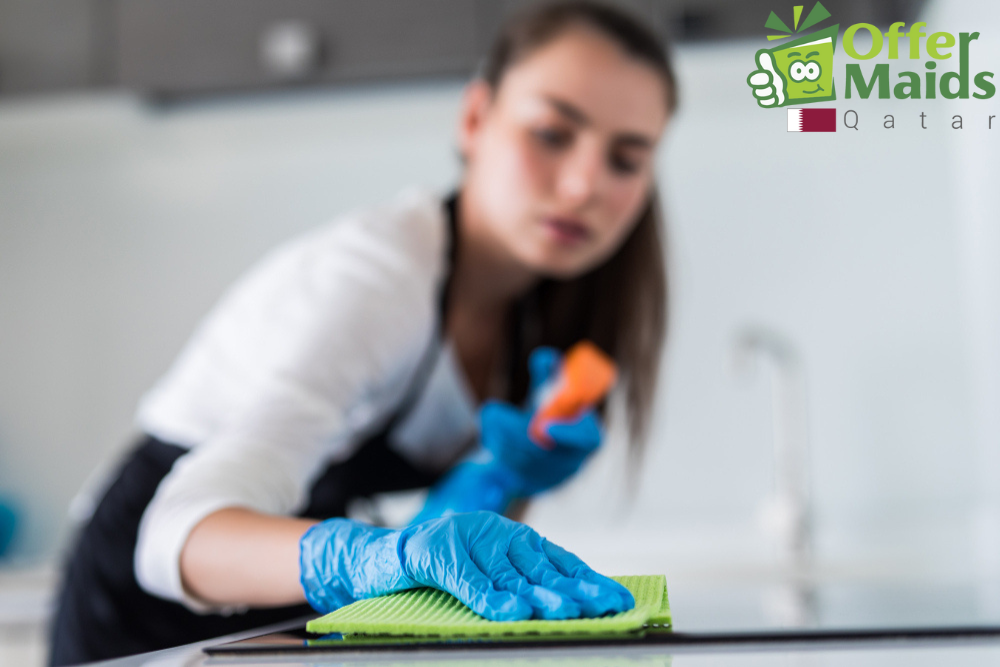 Listed below are the benefits that you get by hiring house cleaning services in Qatar:
Home cleaning service is an important service that every house owner should have and should not skip. House cleaning services are vital in keeping your house clean and tidy. If you are busy and do not have time to do the house cleaning or do not have the energy to do it, then you need to hire a cleaning service in Qatar from OfferMaids the leading cleaning companies in Qatar at an affordable rate.
Having a cleaner home is not just about making a house look good, it has also been proven that it makes a person feel good. Living in a clean house gives a person a sense of pride and happiness. However, it is not always possible for people to clean their homes properly on a regular basis. We have very busy lives and we often forget to clean our homes, making them dirty and unhygienic. To keep your home clean and tidy, you should hire house cleaning services.
Also read Top benefits of hiring party helpers in Qatar.
Balancing both work and home will turn exhausting, as most working professionals don't get enough time to clean their homes. As a result, it makes them feel exhausted when they see the home dirty after returning from work. The best option is to hire a professional house cleaning service in Qatar from the leading cleaning company OfferMaids. The professionals will clean your house and keep them looking clean, tidy, shiny and hygienic.
Dust allergy is the most common problem in most houses, and it is because of a lack of cleaning or not cleaning in the proper way. The dust can cause various respiratory issues, asthma, colds, etc. Also, the infants in the house require a lot of attention because they get easily affected by dust. By hiring a house cleaning service the experts know well how to clean the dust and they have the necessary tools and cleaning agents that will result in a well-cleaned house.
Another benefit of hiring a house cleaning service in Qatar is that the service is affordable. Some might think that hiring a cleaning service will financially burden them but that is not the point with OfferMaids as we focus on providing quality service at an affordable rate. Apart from that our experts will pay attention to details and clean every nook and corner and create a great environment for your home.
Contact OfferMaids Qatar for the best house cleaning services in Qatar at an affordable rate with highly skilled and professional maids.